Termite Treatment
With a combined 75 plus years of experience in termite control, Patriot Pest & Termite Control has the expertise to provide effective, customized preventative methods of termite treatment.
Get Started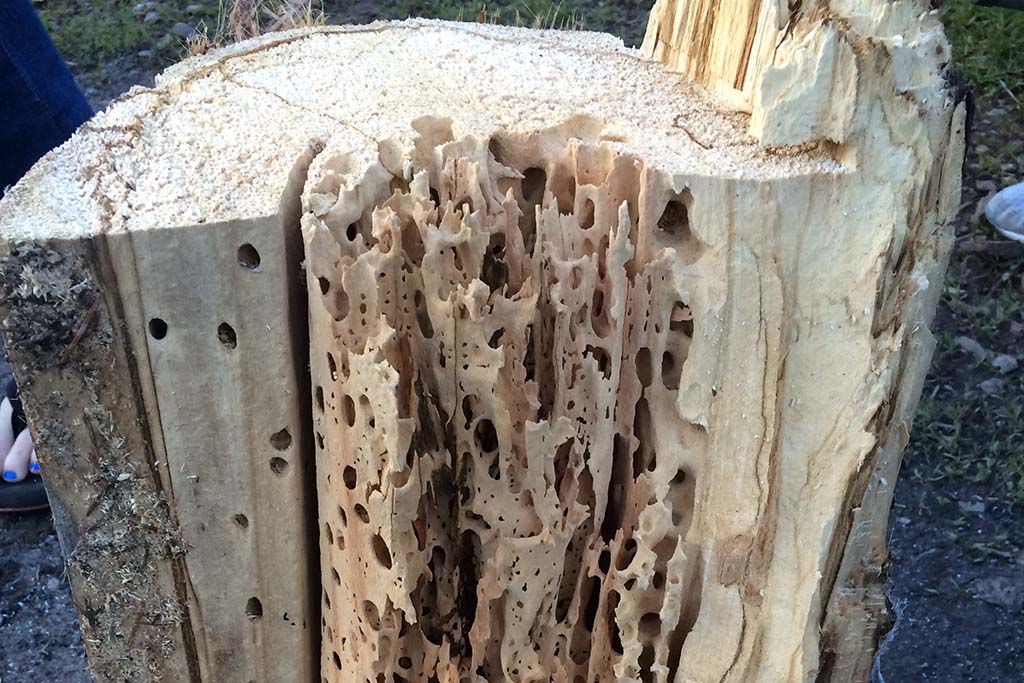 Avoid expensive repair bills
Get comprehensive termite prevention
Protect your home and business
The Importance of a Thorough Termite Inspection
Statistically speaking, your property is far more likely to be damaged by termites than by fire or flood.
According to the National Pest Management Association (NPMA), termites cost Americans more than $5 billion in damage annually. Just about every property in the U.S is at risk of termites.
As a home or business owner, you should be aware of the risks termites pose on your property, especially because termite damage is not covered by most home insurance policies.
Early detection of termites can help minimize the cost of repairs caused by pest damage.
How to detect termites in Arizona houses
Tell-tale signs of a termite infestation:
Termite Swarmers – small flying insects that fly near windows and leave their discarded wings behind. Termite swarmers look very similar to flying ants. Correct identification is critical as part of a professional customized solution. Typically, the swarmers come out around the springtime, but termites remain active all year round.
Termites are secretive pests and spotting them can prove to be very tricky.
Apart from spotting termite swarmers in the spring, another obvious indicator of their presence is the damage they inflict on properties. To actually tell if you have termites in your home, it is often easier to look for signs of early damage that they typically cause.
Take a look at this eye-opening video of the immense damage caused by a termite infestation on a tiny house replica over the course of 50 days.
Here are a few common signs of termites in your home or business that you might see (or hear):
All homes and businesses are at risk of termite damage!
Even those built out of stone or brick are at risk of termites. Structural supports and other building components are often made out of wood and other cellulose-based materials, which are in high demand for a termite's diet.
Termites have also been known to damage furniture, insulation, plaster, books, and various stored items.
Termites eat 24-hours-a-day, 7-days-a-week. This means they are constantly consuming wood and damaging it. If left untreated, termites can seriously weaken the wood within your home leading to the possible collapse of the building. To help guard your home against termites and avoid expensive repair bills, Patriot Pest & Termite Control offers comprehensive termite prevention plans to minimize the risk from these pests.
Contact Patriot Pest Control Prescott AZ
We are happy to be your choice pest exterminator. We enjoy making your home or business safe and pest free. Your peace of mind is in our hands. Contact us today for your pest inspection, prevention, and treatment. We are honored to serve you.
Get Started
Call Now: (928) 443-1566