Pest Control in CAMP VERDE, ARIZONA
Effective pest control service in Camp Verde is just part of the puzzle to keep the landscape lush and beautiful. Unlike the popular depictions of Arizona as arid and cactus-ridden, Camp Verde is a small town with a breathtaking landscape. This beautiful outdoor terrain is perfect for people who love fishing, biking, hiking, and outdoor activities. Unfortunately, critters love Camp Verde just as much!
Get Started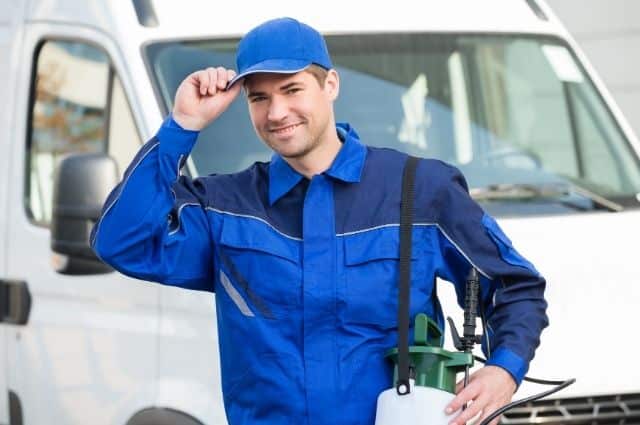 LOCAL PESTS
Camp Verde properties are prone to several pests that can invade your home and destroy your property. Luckily, Patriot Pest Control offers comprehensive pest prevention and control for all the pesky critters who might creep in. We provide safe pest control methods for:
PATRIOT PEST CONTROL SERVICES IN CAMP VERDE
Patriot Pest Control offers a catered approach to your specific pest control needs. We're a licensed, insured, and experienced company ready to help!
SAFE METHODS
Patriot Pest uses only the safest and most effective products to rid your home of pests. We value the safety and health of our clients, their families, and their pets! We use organic, natural solutions and avoid toxic chemicals that pose a health risk to everyone in the home. Patriot Pest puts your health first with environmentally-friendly practices!
PREVENTION & EDUCATION
At Patriot Pest, we want our customers to get the best results the first time. This includes preventative practices to avoid future invasions or infestations. We want to make sure your property is as clean and pest-free as possible. And this includes teaching our customers about helpful practices to deter pests, such as maintaining your landscape and gardens and switching to yellow exterior lighting.
EMERGENCY SERVICES
We know better than anyone that emergency pest situations can happen! We offer same-day pest control service for bees and wasps, as these insects can cause serious harm. Trust Patriot Pest experts to tackle nests and hives head-on with safe practices and prevention methods.
RESIDENTIAL & COMMERCIAL PROPERTIES
Patriot Pest is equipped to help your home and business. We offer pest control services in Camp Verde for homes, businesses, and new construction.
We'll take care of your commercial pests so you can keep your business running smoothly. We also offer treatment for new construction to prevent termites and other critters that can destroy the foundation and infest the whole structure.
Contact Patriot Pest Control in Prescott, AZ
We are happy to be your choice pest exterminator in Arizona. We enjoy making your home or business in Arizona safe and pest free. Your peace of mind is in our hands. Contact us today for your pest inspection, prevention, and treatment. We are honored to serve you.
Get Started